The kitchen is one of the best places to keep a smart speaker. It can be very interesting to listen to music or podcasts while preparing the meal, cleaning, or entertaining. As many people go around there inside the kitchen, it is good to have a wireless speaker that is very easy to keep and positioned as you need.
These smart speakers give you an excellent, wide-spreading sound that fills the kitchen perfectly.
Note that some of the speakers are wireless as they are completely moveable, and the other wireless category is they can be connected via Bluetooth or Wi-Fi to play audios. We have mentioned both in our article, anyhow you have to confirm that the smart speaker is surely movable as you are expecting to buy!
Bose Portable Smart Speaker
This Bose speaker is a combination of portability and the best sound, and this is a very good option if you are looking for a wireless sound to keep in your kitchen. Though it is not an Echo, it comes with Alexa and Google Assistant voice, therefore you still have the chance to ask any question, work out measuring, add more items to the shopping list, and many more benefits. And also you are capable to play music from audio services like Spotify and Apple Music.
The Bose speaker has a carrying handle for transporting or doing fast repositions and with the 360-degree speakers, the sound will spread through the whole kitchen. In this speaker, the battery exists for up to 12 hours for the recharging. And the speaker has IPX4 water splash resistance so nothing to worry about it when you wash the dishes.
Bower & Wilkins Formation Wedge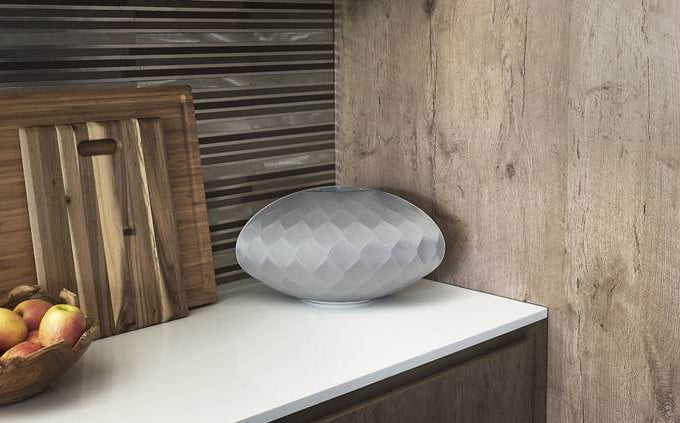 If you are keen on quality sound, you will defiantly need a smart speaker with impressive audio quality. The Formation Wedge, with the moderated UFO design, spreads an amazing sound with two tweeters, two ordinary woofers, and a six-inch subwoofer gathered in one system.
This Formation Wedge is a sample for the wired speaker, it is called wireless because of its function with a Wi-Fi connection and Bluetooth 4.1 so you do not need to connect anything to play the music. There is an app available to adjust the EQ settings, volume, and many more things. There are many options available for a better sound experience.
Naim Mu-So Qb v2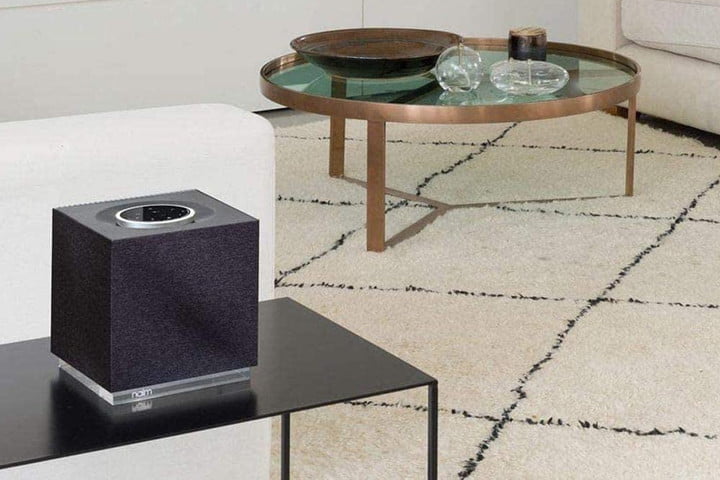 This elegant speaker is manufactured for music. It connects to your network using Wi-Fi wirelessly (and also if you need it you can select an Ethernet connection for more upstanding) It is very easy to control and supports both Apple HomeKit and Google Home for the easiness of the app functioning and the voice commanding. The powerful speakers and the digital processors make sure that you get the best of the songs instead of the genre.
We are fond of Naim speakers too, because of the touch control of this model. This technique helps to quickly adjust the sound playing while you are in the kitchen and no need of using voice commands.
Audio Pro Addon C3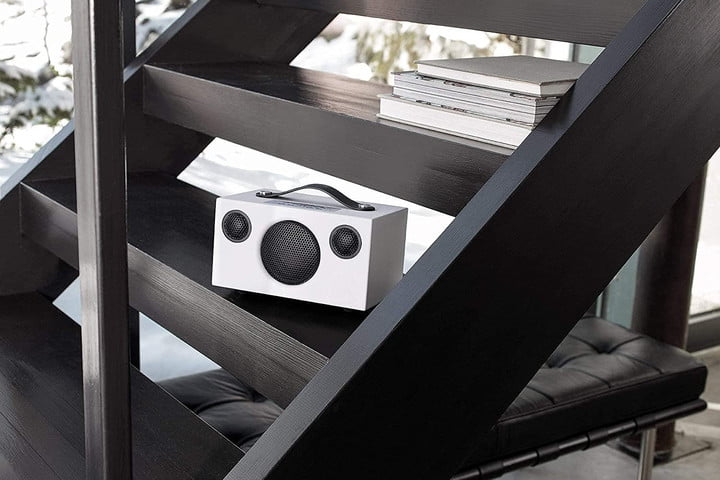 This speaker is portable with a 25W speaker that features a first-class design with a built-in strap to carry anywhere that you need it. The long-lasting legs can grip the surfaces without slipping the speaker. This model is also working with Alexa, so there is the availability to give voice commands for the kitchen and make function the other devices with your request.
Thus speaker is with a powerful battery that is lasting up to 15 hours. The speaker can be linked via Bluetooth and Wi-Fi regarding the stream and also a cable to use with Spotify and other suitable technologies.
Sonos Roam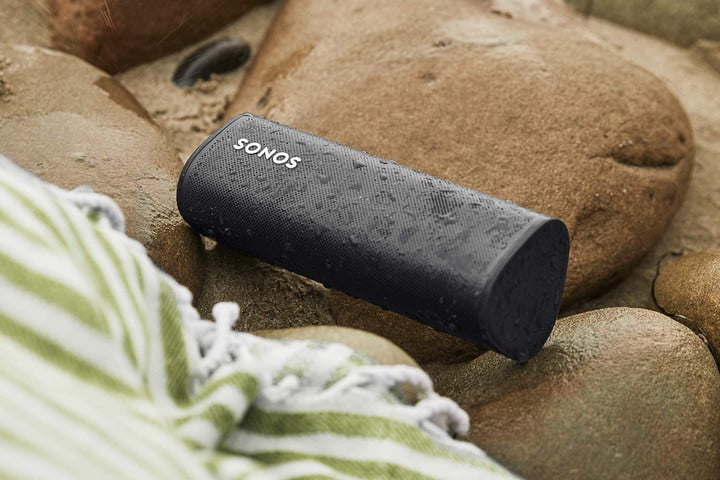 Thre is a collection of portable Bluetooth speakers that are available for outdoor usage. As it is made for water resistance and dust proofing, that makes the speakers suitable for kitchen space. The Roam is also available for the other smart home features, including the help for AirPlay 2, Alexa, and Google Assistant with the reserved app for wireless functioning.
This speaker is also using the technology "Trueplay" to control the sound. It is very magnificent how much audio is coming from the smart speaker, even with the other sounds coming from the background. The battery can be used for 1 hour before the recharge via USB – C or a wireless charger.
JBL Clip 4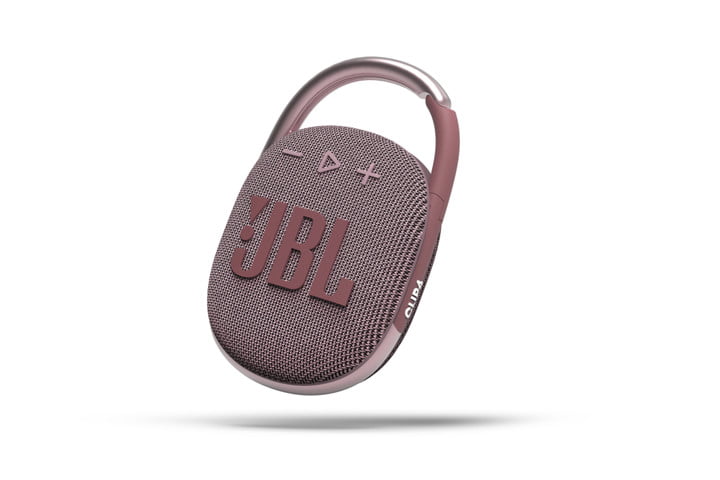 Not everyone has got many dollars to spend on a kitchen speaker. Then the JBL speaker is very suitable for making goods sound while saving some money. This speaker is able to hang on a hook or wear on a belt loop while working. And this JBL has an amazing sound quality. there are many colors available and you can select your favorite. The batter is lasting for 10 hours of playing time. The JBL Clip 4 is with the highest waterproofing of the speakers on the list of IP67. This is completely safe for the kitchen and dust proofing which makes it safe to use in the flour surround.
What is the best speaker with a screen to use in a kitchen?
Echo Show 8
Thre are best wired smart speakers also with screens to select for you. And also can be tied up the speaker to any outlet. There is Echo Show 8 to select to add smart displays and watch the shows. You can watch cooking videos for the new dishes that you need to try. If you need to move the speaker anywhere, see the battery packs or the cases that are with batteries. This solution is very important to make the wired speakers portable.